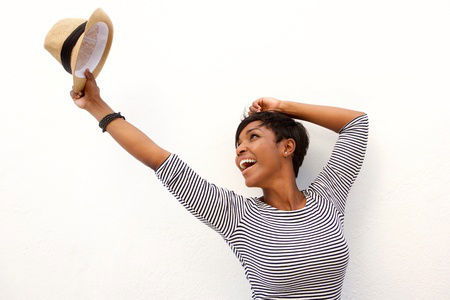 I hope you had a nice bank holiday weekend even if you just did something different from what you normally would. For me, it was catching up on some much-needed rest and a bit of reflecting. I was thinking about how important it is for us to do what's best for us in every area of life, including our hair.
As good as the intentions of your friends and family may be, their advice may sometimes leave you feeling obligated to wear your hair a certain way or use a particular product etc. Sometimes you may do it because you worry they will be offended if you don't take their advice.
As a hair specialist, I believe it's important for me to give my clients good hair advice, but I also respect that I may be just one part of their hair journey and that they should have the freedom to do what they feel is best for them.
This is especially true when I'm designing a hair care regime for someone. I will design a regime for my client but tell them they will eventually need to adjust it as the needs of their hair change. Our hair can change because of the weather, or because of our age, health, diet and even lifestyle. Of course, I'm always happy to update a regime, but some may just want me to get them started on their journey, and that's OK.
This approach gives my clients the confidence to come back to me and talk about changes they have made without fear of offence, and also allows me to get them back on track if the change they made wasn't right for them.
If you feel a little pressured to follow the advice of friends and family, I really want to encourage you to do what's best for you and your hair. It's only when you do this that you will start to enjoy your hair.
My top tips on hair advice:
Don't be afraid to say no
If someone tells you to try something – it could be a new hairstyle – and you really don't feel it's right for you, don't be afraid to say no, but be respectful.
Stop for advice, but keep driving until you reach your destination
It's OK to get advice about your hair – advice is important – but, again, don't be afraid to say no if something doesn't suit you, and remember you can take the advice and adapt it to suit your needs. Do what's best for you.
Know who you are and what you like
To say no to someone, you have to know who you are and what you like. The more you get to know your hair and yourself, the more you will be able to take what you need from the advice someone gives you. You will know if you like your hair natural or relaxed, in a put-away style or out, if you prefer natural products or unnatural.
You are going to make mistakes
You will make mistakes when you're trying new things – for example, you will buy a product, try it and not like it – but don't worry, because this process of trial and error will allow you to do what's best for your hair in the future.