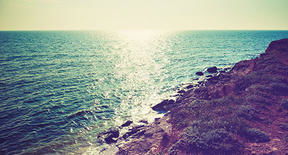 Goal based consultations
As well as our standard consultations we also offer consultations for specific goals you want to achieve.
Everyone has a goal when it comes to their hair, from having healthier hair to growing it longer. Goals are extremely important because they give us something to work towards and they also make us ask what we need to do to get there.
Goals can be realistic for example you could say you want your hair to be softer within a week or they might be unrealistic. So you could say you want your hair to be long within a month.
Goal based consultations look at what you want to achieve with your hair and if this is possible by taking into consideration all aspects of your health, diet, lifestyle and hair care practices.
Check-Up based consultations
A common thing some of our clients say is that they wish they had come to see us sooner. Although we encourage people not to focus on the past, most types of hair permanent hair loss could have been prevented, so it's important to look at measures we can take to reduce this. As well as our main consultation which aims to diagnose specific afro hair loss and scalp problems, we also offer check-up based consultations to help prevent hair problems.
In these appointments we look at how you are currently caring for your hair as well as your general health, diet and lifestyle but focus the appointment on how the choices you are making today can affect your hair tomorrow and what you can do now to prevent this.
Check-up consultations will give you an accurate picture of the current health of your hair and teaches you how to look after yourself holistically to ensure your hair is in the best health it can be.
Hair care consultations
Hair care is a topic that is still a grey area leaving many to wonder if it even matters. Even though hair care is very simple it is the most powerful thing you can do to reduce potential hair problems. A consistent hair care regime will help improve the overall health of your hair and may prevent some hair problems from occurring.
Most people dont like looking after their hair because they think it will be complicated. At Black hair clinic we don't like complicated either and believe hair care regimes should become a natural part of your everyday life. You can go to a salon to get your hair done but at some point you will need to look after your hair so it makes sense to learn how to do it properly.
You may have a regime and just want to make sure you're doing everything ok or you may not have a regime.
From learning what products to use, to how often you should wash, a hair care consultation will leave you feeling confident about looking after your hair.